Travis Nelson
"I can't capture his perfect delivery. You have to hear and see it for yourself."
-Claire Reiner, Vanguard Seattle
"Taking in Travis's set is like drinking from a comedy fire hose – keep up and keep breathing if you can."
-Joel Askey, Skagit Art Music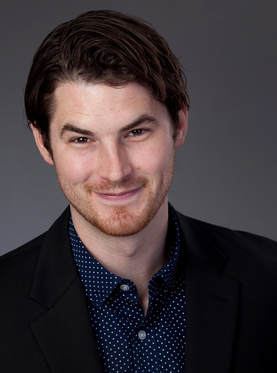 Technically a giant at 6'9", Travis was raised in the rainforests of Washington State where the lack of sunshine and abundance of caffeine fostered his obsessive goofball personality. With an act that intertwines real personal stories and experiences with absurd and imaginative meanderings, he invites the audience to escape into the sometimes dark but always lighthearted playground of his psyche.

Travis has made a name for himself touring across the United States and Canada bouncing between rowdy comedy club audiences and clean corporate events. He regularly performs on military bases with the Laugh Catchers Comedy Tour, Boob Tour for Breast Cancer, Raise the Woof for the SPCA, was chosen to perform at the Idaho Laugh Fest, and has been featured on Rooftop Comedy.

You can find Travis performing at the following clubs and more: The Omaha Funny Bone, Zanies Comedy Clubs, Helium Comedy Clubs, Hartford Funny Bone, Albany Funny Bone, Des Moines Funny Bone, Laughs Unlimited, The Parlor Live, Comedy Zones Comedy Club, Seattle Comedy Underground, Laughs Comedy Club, Harvey's Comedy Club, Tacoma Comedy Club, Spokane Comedy Club, Jokers Comedy Club, The Loony Bins, Skyline Comedy Cafe, Hey Guys Comedy Club, Lafflines, Penguins Comedy Club, and Loonees Comedy Club.